London
Just imagine if London's veritable exoticism was reflected in the astonishing diversity of its cuisines….
First, some old standbys.  They're simply irresistible for their old-fashioned bluster, and it's worth crossing swords for a beef Wellington, oysters Rockefeller, some stilton accompanied by a glass of port, butter pudding,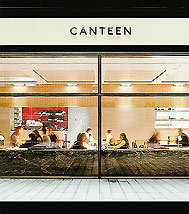 Dover sole. Try Rules, Simpson's, Green's, Wiltons….

There's also the guilty pleasure of fish and chips. Distinguished fare of the rabble, splendidly proletarian-chic, fish and chips have the nasty tendency to make gastronomes recoil and shudder with horror.  But with a cold beer, you're in for a treat.

Among the best places, Canteen, and for our readers, in Portobello, George.  You're going to be blown away.  Also in terms of quality-price, Kiasu, for its Asian cuisine with Singaporean influences.

The Indians are still acclaimed in London.  Unlike in Paris where we mistreat foreign cuisine (we belittle it), here there are no half-measures.  London's Indian restaurants are a real pleasure: Amaya remains my favorite for its enchanting dishes (excellent biryanis). 
Japanese, give that a try, too!  The self-confidence of the British enables them to succeed where many others hesitate.  They just plunge in head first.  An example is Roka, in the delightful quarter of Fitzrovia.  It's impeccable, inspired by a welcome reinterpretation of Japanese cuisine: beautifully done scallops, and desserts that are sickeningly sumptuous.  And there's always Wagamama with its noodles and soups, or Zuma, with a Sex and the City vibe.

Gastropub, passion put into practice.  Born in 1991 with the Eagle in Farrington, the gastropub movement has helped launch the careers of a generation of young chefs who wanted to make a name for themselves without drowning in debt.  Gastropub took its cues from « bistronomy » in France, and you'll find the same sort of menu on the blackboard, same blithe spirit, but also the same flaw – the bill can quickly get out of control if you don't take care. Try Charles Lamb for the quality of its beers, and Rosendale (2008 laureate of the useful Time Out guide, 12 £).