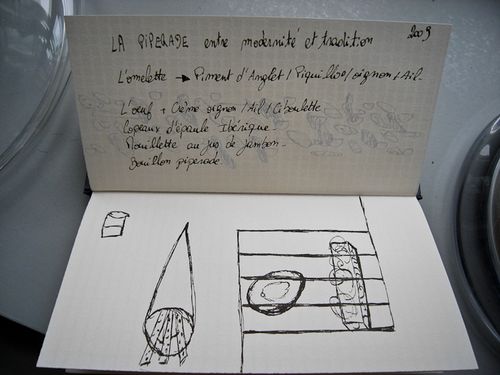 I'm happy today because I made a reservation at Auberge Basque.
Full disclosure: I've known chef Cedric Béchade ever since I was transfixed by his cooking at the Plaza Athénée in Paris. Afterwards we spoke on the phone and he let me know that he was leaving for the Pays Basque. Two years later, he opened his Auberge Basque.
For me, it's the model of a successful, mature auberge that really hits the mark. You eat really well here, and of particular note is the exceptionally knowledgeable head sommelier, Samuel Ingelaere. The setting is superb, the rooms have a subtly modern décor.
Don't think that Cedric Béchade has become a friend (we both have enough) - it's more of a cerebral rapport, exchanging thoughts and impressions; good conversations, that's all. It was during one such discussion that he showed me how he sometimes conceives a dish: an outline, the shapes, ideas, principles.
But in the end my bill is paid in full – no conflicts of interest.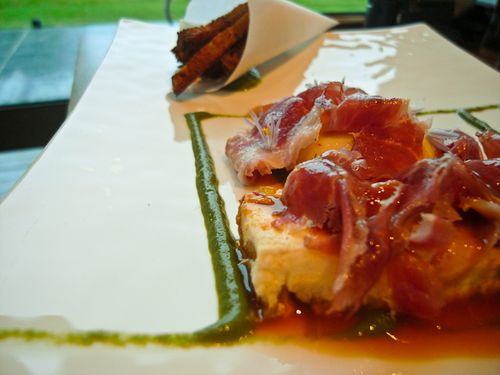 L'Auberge basque D 307, Vieille Route de Saint-Pée, 64310 Helbarron/Saint Pée sur Nivelle (05.59.51.70.50). Figure 45 euros, rooms from 90 to 250 euros. Worth noting is the 23 euro menu on Wednesday and Thursday for lunch. Web Map