Saint-Martin-du-Var, French riviera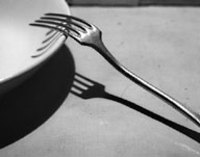 Astonishingly, Issautier lost a Michelin star last year. There's perhaps no point in whining over something that is ultimately of little importance for a great talent.  That talent, issuing from genuine pleasure, feeling and delight, is on display in this lively, vibrant, and affecting (if somewhat dated) place.
Here, when the chef proposes asparagus, it's not like in Paris, i.e., served with a mango-ginger vinaigrette.  Definitely not.  Here, the portion is generous.  Not only are the asparagus plump, high grade and flavorful, just to be on the safe side they're served with foie gras and shaved parmesan. One comes to this auberge for the challenge, to confront nature in all its extravagance: next up is the half-salted cod, and to drive the last nail in the coffin, a vegetable aioli.
Nobody talks about Jean-Fançois Issautier anymore. He's no longer fashionable, no longer à la mode. All the more reason to pay him a visit.
Issautier, route de Dignes – Saint Martin du Var (83), RN 202 – Tel : 04.93.08.10.65. 100-150 euros Map
Photo : A. Kertész. La fourchette, 1928.