Paris,
By Joe Ray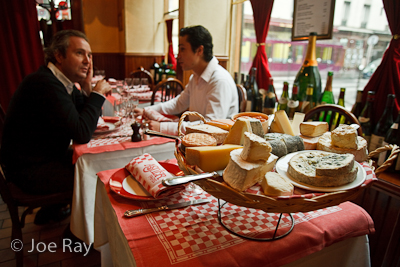 To me, this explains it all.
How is it that when the EU bans imports of hormone-treated beef from the US, the US triples the import tariff on French Roquefort …a cheese made with unpasteurized milk that comes from sheep that are fed a chemical-free diet?
Not to gloat, but it's snack time and I've got some really good raw-milk Camembert in the fridge…
Food and travel writer and photographer Joe Ray is the author of the blog Eating The Motherland and contributes to The Boston Globe's travel blog, Globe-trotting.