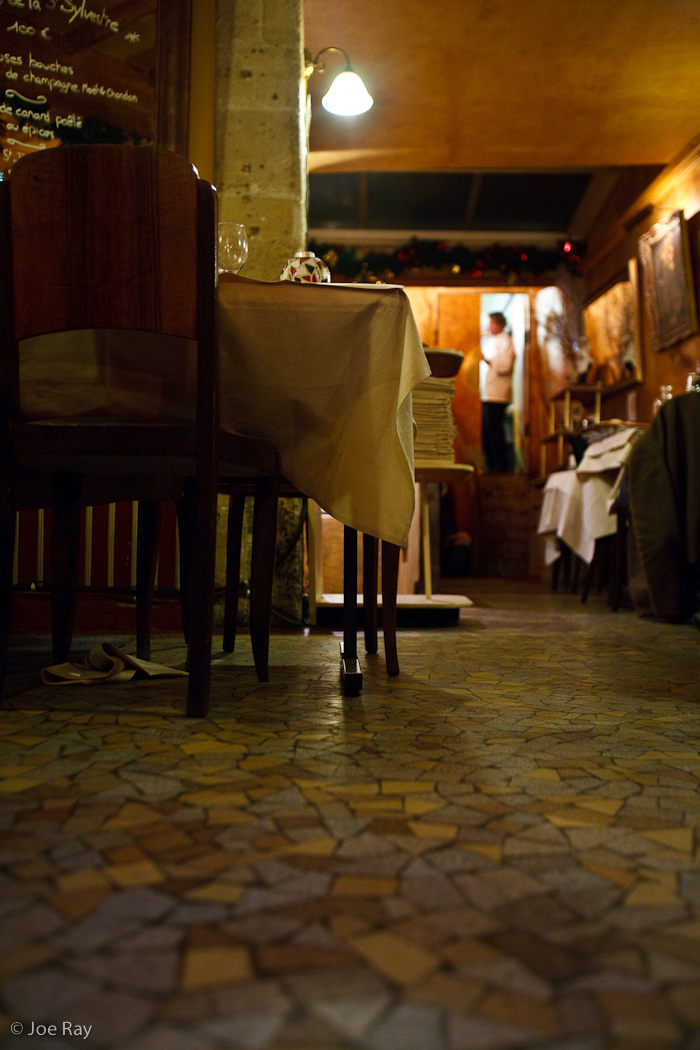 By Joe Ray
PARIS – It's perplexing when a new favorite doesn't live up to what you remember.
A few months ago, I went to F.S. favorite Au Bascou and had a transcendent dish that, when I looked at the price - a bit more than what I'm used to paying with mains in the low to mid twenty euro range -  still said 'well worth it.' I knew I'd go back.
Tonight, on my return, I thought of the restaurant as a place that out of town guests would never find on a first trip to Paris and it was only…good.
Scallops tasted like scallops. Pigeon like pigeon. Cooking temperatures were perfect, yet nothing was lifted to that happy level where what's in your mouth becomes more interesting what you're talking about.
Fittingly, a thirty-odd euro Corbières was never mentioned as good or bad. The service was as slightly understaffed and flighty as ever – nothing to complain about at a corner café, but here, it feels like you're paying for a bit more and not quite getting it.
I want to like this place as much as I did before. I want my meal to interrupt.
Au Bascou MAP
38, rue Réaumur,
75003 Paris
+33 1 42 72 69 25