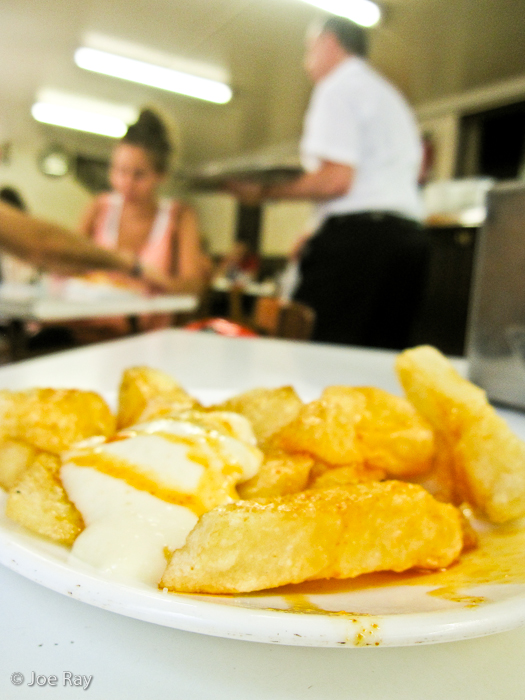 By Joe Ray
BARCELONA
Before revisiting this classic, I check directions and find an online guide to Barna that says I might be the only tourist in the place.
Fat chance. Two ladies in the back are flipping through a Time Out guide and above the bar, there's a framed, two-page spread from the Wall Street Journal about Bar Tomas' raison d'être: "Splendid Spuds: Spain's Obsession with Patatas Bravas."
No matter. For spuds this good, I'm willing to share.
Just remember the Two B's: Bravas and Beer. Like seafood in Omaha, most of the rest of the offerings (save Coke and Fanta in glass bottles) can be ignored.
The spuds are downy on the inside, crisp on the outside and partially submerged under a blob of aioli from heaven and served by a guy whose voice sounds like a yard of rocks in a cement mixer.
Perfect.
Bar Tomás – MAP
C/ Major De Sarrià 49
08017 Barcelona
932 031 077
Food and travel writer and photographer Joe Ray is the author of the blog Eating The Motherland and contributes to The Boston Globe's travel blog, Globe-trotting.