By Joe Ray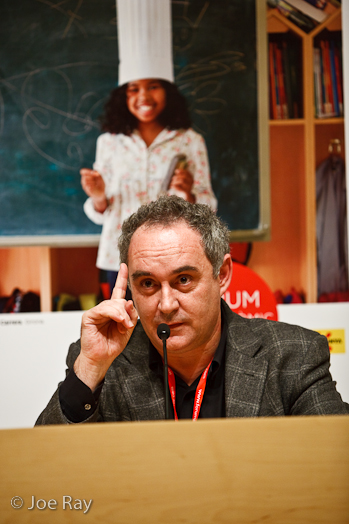 Ferran Adria's just announced that they're 'stopping' El Bulli - starting in 2012-2013, turning their Barcelona lab and Roses restaurant into 'research centers'.
Sounds like it'll be business as 'usual' in Roses through 2011 (two more seasons), though exactly what happens after that and what happens for the 2012-2013 season remain a bit vague. 2014 remains very mysterious. Return from a sort of sabbatical, perhaps in a different 'format'???
Food and travel writer and photographer Joe Ray is the author of the blog Eating The Motherland and contributes to The Boston Globe's travel blog, Globe-trotting.