BARCELONA
By Joe Ray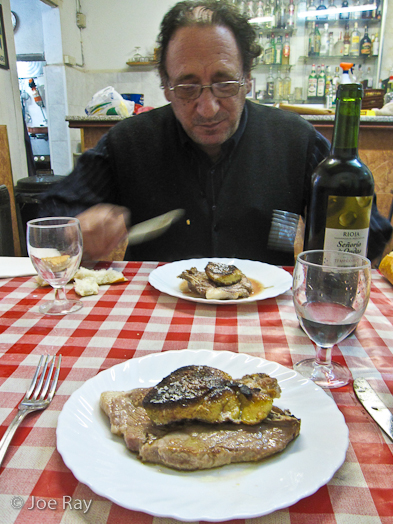 While we're prepping the calcot sauce in Toni's kitchen, we get talking about our favorite artery-cloggers and I mention steak Rossini - a big steak with a slab of foie gras, preferably seared, melting over the top - at Le Tambour. 
Or, well, anywhere.
He grins and walks toward the fridge which, is a Pandora's box of high-cal goodness and pulls out two steaks and a slab of foie gras.
Lunch is served.
Food and travel writer and photographer Joe Ray is the 2009 Lowell Thomas Travel Journalist of the Year and author of the blog Eating The Motherland. Twitter: @joe_diner.