Paris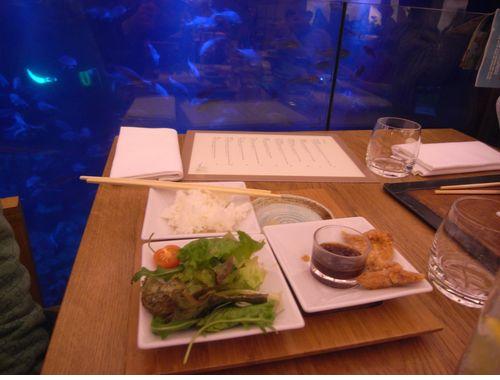 I had been told that Thierry Marx, the famous chef of Cordeillan Bages, was no longer affiliated with Ozu (2, avenue des Nations Unies; 01.40.69.23.90).  But I called his secretary, verified with his employees – he's still there.  In fact, you'll even find his name on the sign in the hall with the aquarium.  
 
The space is poorly lit, the lunch clientele seemed a bit uncertain of what they were doing there.  As for the welcome, it was nice enough, cheerful and efficient.  But the food!  Nothing.  Uninventive and uninspired.  I was stupefied.  The salad was unseasoned, the sushi so-so, the miso soup pitiful, the desserts insipid.
Indignation would certainly be in order, but one can only be heartsick in the face of such carelessness….

Ozu : Avenue des Nations Unies, Paris‎ - 01 40 69 23 90‎   Map