Paris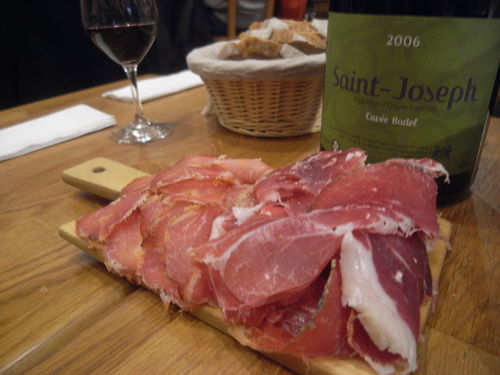 It's funny. As soon as I like a place, I've got to go back and try it again. As if with each new visit, another truth will emerge. This tendency can no doubt be attributed to having lived with an art conservator.
Sometimes when she walked towards a painting, passing through the solvent vapors that hung in the air of the workshop where we lived, beneath one portrait would appear another, perpendicular to an earlobe, or a jewel. It's a bit similar with a restaurant. At the moment, it's Crèmerie.
Two times in one week – I promise, I'll stop. It's too bad, though – the burata (cow's milk mozzarella) that will knock your socks off, the lovely Provencal vegetable gratin, the smoked tuna from the Île d'Yeu, the fresh goat cheese of Stéphane Baly, the excellent wines that will have you imbibing without restraint. Nothing complicated.
La Crèmerie 9, rue des Quatre vents, 75006 Paris (01.43.54.99.30). Closed Sunday and Monday. Open from 10am to 10pm.  Web  Map