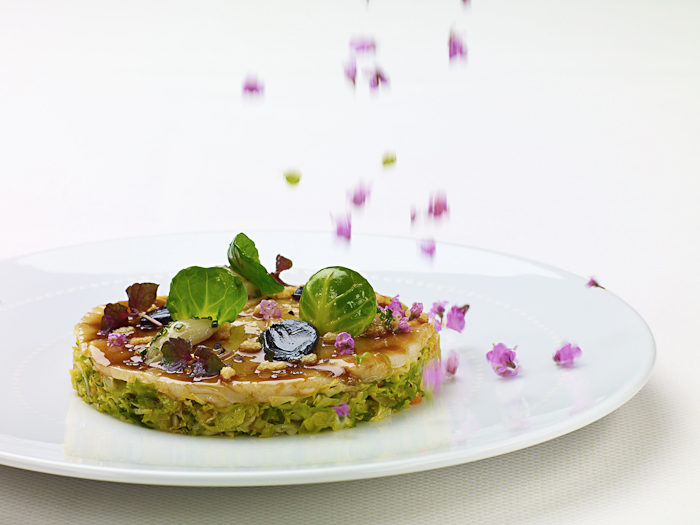 Chef Daniel Boulud recently picked up a third Michelin star for his restaurant, Daniel, only a few weeks after I spent an hour interviewing him for a Centurion Magazine story.
I was impressed by his attachment to the city – at this point, he's more New Yorker than Frenchman and when I asked what was most 'New York' about Daniel, he replied with a bit of native French impishness: "Moi."
…and???
"Service – it's unique to NYC," he says. "Europeans always find something in the gentilesse of the people here."
Clearly, this Frenchman has lost his way, giving up his Gallic roots and praising service.
What turns out to be most impressive about Boulud is his openness to outside influences – he is a big fan of experimental chef Wylie Dufresne of NYC's WD-50 and Basque chef Juan Mari Arzak.
For my story, Boulud works to create a tasting menu with Dufresne, and there's a huge Asian influence in one of the plates he suggests, pairing scallops with miro, miso and black garlic.
My brow arches.
"Nothing to do with French," he says flatly.
It's like he's cut off the cuffs.
Three stars, indeed.
…
For a little bit of back and forth between Francois Simon and the New York Times, check out their differing reviews of Boulud's new restaurant, DBDB.
FS said:
http://francoissimon.typepad.fr/english/2009/10/daniel-boulud.html
NYT…
http://events.nytimes.com/2009/10/14/dining/reviews/14rest.html?scp=3&sq=boulud&st=cse
Courtesy photo by T. Schauer