NEW YORK CITY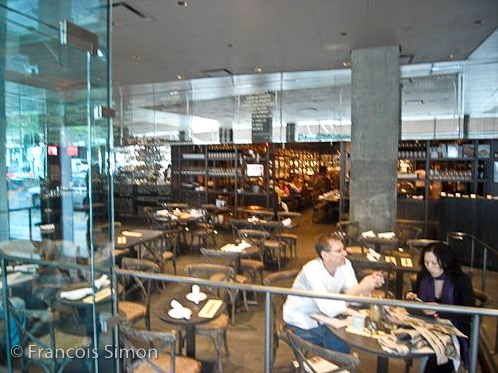 After Katz's we went to take a look at Daniel Boulud's brand new DBGB (299 Bowery; (212) 933-5300).
Not bad… Effective. But interestingly, offshoot restaurants of big-name chefs don't appeal to me. Probably just means I'm a an old fogey… 
While we were at it, Jeffrey took me to a great address for smoked fish - notably the latest catches of "Holland herring." The shop is super, packed of course, but fascinating if you're into that style. Luckily, his friends weren't working that day and we managed to avoid the tasting - we had another wicked place to go explore: a fabulous dim sum restaurant. Until then, here's the smoked fish address to tide you over: Russ & Daughters, Appetizing Since 1914.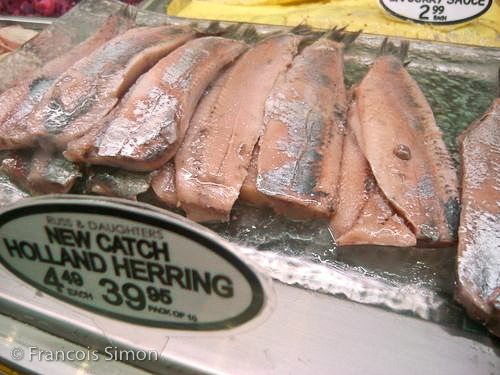 179, East Houston street (212) 475-4880 www.russsanddaughters.com/   Map