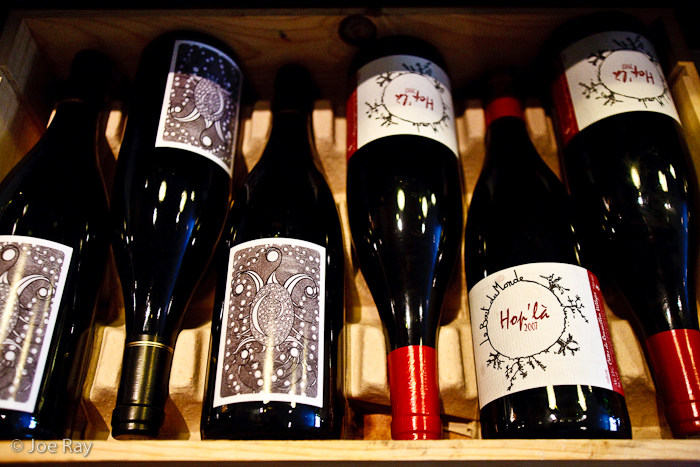 By Joe Ray
PARIS
Paris is good to my comings and goings – little things to welcome me back or make me miss her when I go.

Before heading out for the summer, I bumped into Fred Valade in the northern reaches of Belleville while looking for my last lunch in Paris and asked where to get a good steak tartare in the neighborhood. He gave me a 'no-can-do' shrug and instead pointed me toward the new divin restaurant – a shiny, new and unfettered by capital letters.
The concept isn't new, but there's nothing to be tired of: a product-centric menu that cleverly goes easy on the chef at service time and a host of good organic and natural production wines. The restaurant is run by a pair of brothers, but divin is a direct cousin of the likes of La Crèmerie and Le Verre Volé; the more the merrier for this kind of place.
I had a thick slab of chunky pâté, full of deep, meaty and wonderfully liver-y flavor, all protected by a snow-white layer of fat and served with big, plump capers and good bread.
I washed it down with a (well-recommended) Côtes du Rhône, smacked my lips and headed to the airport with a smile.
Count on 10 - 20€ for your meal.
divin – MAP
35 rue des Annelets
75019 Paris
+33 1 40 40 79 41 
Food and travel writer and photographer Joe Ray is the author of the blog Eating The Motherland and contributes to The Boston Globe's travel blog, Globe-trotting.
Photo note: lacking my camera at divin, I've substituted a shot of organic and natural production wines at the Crus et Decouvertes wine shop in the 11th.