By Joe Ray
LOGRONO, Spain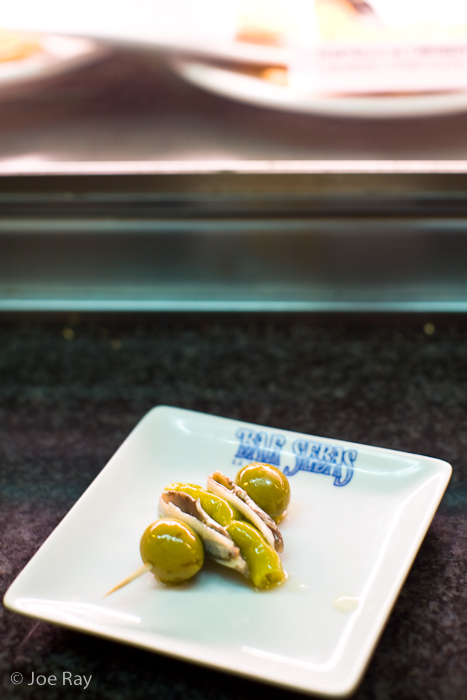 "At bar Cebas, get everything," says Artadi.
Pressed, he mentions a tortilla and the anchovies and the chroizo I immediately burn my mouth on when we get there.
"It's hot!" I warn my friend before burning myself again.
The tortilla is fantastic, I even had a lamb's ear sandwich (!), but the sublime star is a toothpick with a pair of olives and a pair of anchovies sandwiching a guindilla – a pickled green pepper folks in the Midwest would call a sport pepper.
There's vinegar, spicy heat, salt and texture, all at once – it's mind-blowing goodness, especially when coupled with any of the wines on their wonderful list (just scan the wall – it's somewhere near Artadi's picture with the owners).
Count on a few well-spent euros for snacks.
Bar Sebas - MAP
Caille del Albornoz, 3
Logroño, Spain
+34 94 122 0196
Food and travel writer and photographer Joe Ray is the author of the blog Eating The Motherland and contributes to The Boston Globe's travel blog, Globe-trotting.