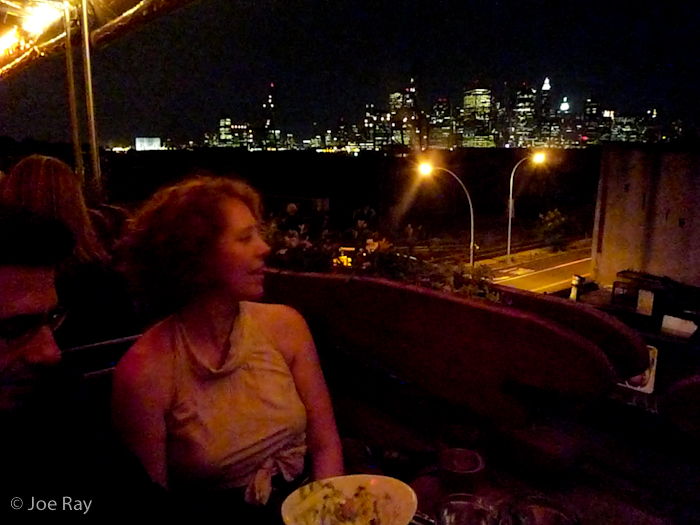 BROOKLYN
By Joe Ray
They could serve Spam in the can here and I'd still come back. With a view this good, it really doesn't matter what you eat. At Alma, it's all about the view of southern Manhattan from the roof.
I joined friends of mine here - they were nibbling away on sturdy Mexican food - and accidentally figured out a peculiar system that allows you to bypass the restaurant's Mexican-themed drink offerings, get a tasty microbrew at the b61 bar downstairs (try the Sixpoint Ale), then walk it topside and enjoy it with your guacamole and fish tacos.
"It's almost winter!" you cry?
No worries - the roof deck is still open on the weekend and imagine it to be just as blissful watching an autumn sunset or when the snow flies.
Alma - MAP
187 Columbia Street
Brooklyn, NY 11231
+1.718.643.5400

www.almarestaurant.com
Food and travel writer and photographer Joe Ray is the author of the blog Eating The Motherland and contributes to The Boston Globe's travel blog, Globe-trotting.