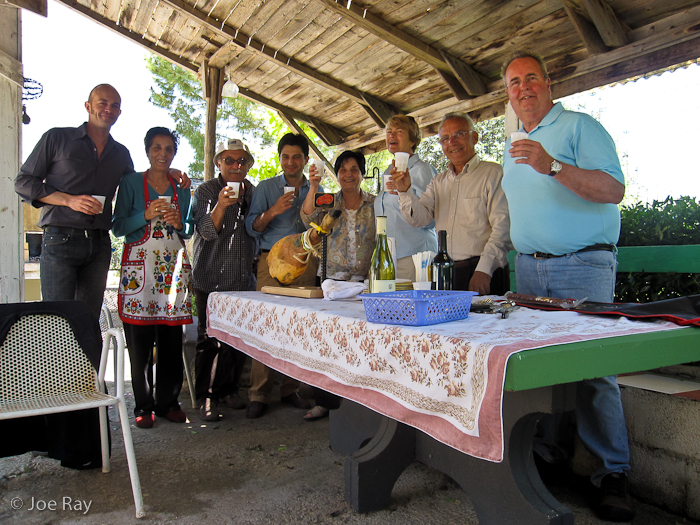 ISPICA, Sicily

By Joe Ray

To prepare for the cookout, Dad sits with the English-Italian dictionary to figure out the first thing he'd like to say upon meeting our gregarious host, Guido: 'Your are my brother from another mother.'

Guido, my pal Francesco's uncle, was born with the gift of making whoever he's with feel like they're two peas in a pod and this day was no different. He lent me his daughter's scooter the first time I lived here and though I only have what the French would call notions of Italian, language never seems to be a barrier when talking with him.

My parents came to Sicily on vacation to learn about the Motherland and our family history here – Dad's maternal grandparents emigrated from the tiny town of Altavilla Milicia in the early 1900s – and being together in the place where our ancestors were from is a potent emotional experience connecting us with the past and each other.

Guido's wife Pina and Francesco's mother make a feast that includes roasted peppers, sautéed mushrooms and grilled meat a go-go and I've smuggled an entire jamón Ibérico – black hoof and all – through customs as a gift from our family to theirs.

Today, however, food (very tasty food at that) was simply a way to bring us together and I'd trade every amazing Sicilian restaurant meal for this one feast.

Being made to feel like family can be as important as finding the real one.


Food and travel writer and photographer Joe Ray is the author of the blog Eating The Motherland and contributes to The Boston Globe's travel blog, Globe-trotting.